Saxenda Weight Loss with FORM
Medications like Saxenda® weight loss injections can help you achieve your weight loss goals. FORM doctors utilize their expertise in weight management combined with consideration of your health history, needs, and insurance coverage to prescribe Saxenda, if appropriate.
What is Saxenda?
Saxenda (liraglutide) is an FDA-approved weight loss injection medication available by prescription. In clinical trials, 3 out of 5 people taking Saxenda achieved significant weight loss of 5% or more. Studies show that even weight loss as little as 5% of your body weight can have clinically meaningful effects. Saxenda for weight loss should be used along with lifestyle changes, including a reduced-calorie diet and increased physical activity.
How does Saxenda work?
Saxenda is a 3mg daily injectable glucagon-like-peptide (GLP-1) receptor agonist. GLP-1 is a naturally produced hormone in the body that helps regulate your hunger and appetite. This weight loss injection works by slowing down gastric emptying and increasing satiety (feeling of fullness). Saxenda makes you feel less hungry and keeps you feeling full longer, both of which can assist with weight loss.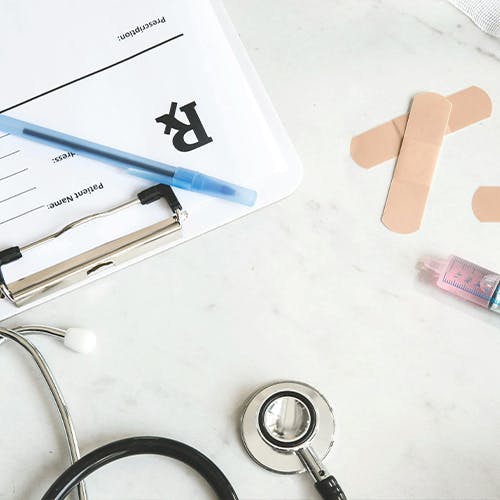 Saxenda requirements: when would a FORM doctor prescribe it?
A Saxenda prescription may be considered if you have not been able to lose weight or maintain weight loss with diet and exercise alone. Medications are most effective when used in conjunction with a healthy diet and increased physical activity. At FORM™, our first priority is helping you achieve lasting lifestyle changes and better health. Patients work one-on-one with a Board Certified Doctor and a Registered Dietitian who take a comprehensive, evidence-based approach which includes nutrition, physical activity, mindset shifts and medication, when appropriate. Our program, including online prescriptions for medication like Saxenda, is delivered through a telehealth platform.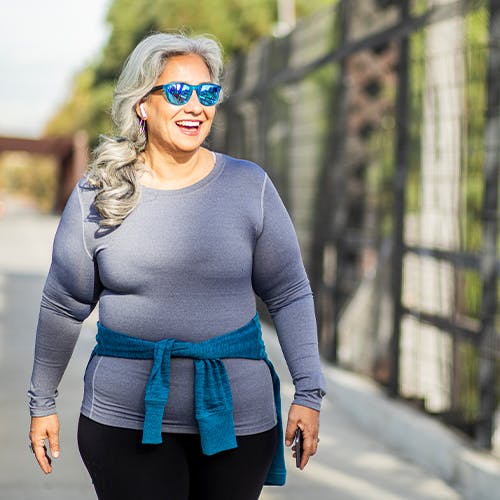 Who qualifies for a Saxenda prescription?
You may qualify for Saxenda for weight loss if:
Your Body Mass Index (BMI) is above 30, OR
Your BMI is higher than 27 and you have weight-related medical problems, such as high blood pressure, high cholesterol or uncontrolled hyperglycemia.
You've made lifestyle changes, but are still unable to lose weight, AND/OR
You have a history of high and low weight changes.
It's important to note that even if one of these points apply to you, you still may not be eligible for taking Saxenda for weight loss. Your medical history including any current medical conditions, current medications, and insurance benefits must also be taken into consideration, as well as a shared decision-making discussion between you and your FORM doctor.
Saxenda® is a registered trademark of Novo Nordisk A/S.
How to get a Saxenda prescription online
4 steps to determining if Saxenda is right for you
Step 1: Take the FORM eligibility quiz
Our simple, 5 minute quiz helps determine if you meet the criteria for our medical weight loss program, and whether your insurance will cover FORM program costs. Once you qualify, sign-up online on the FORM site and download our app. 
Step 2: Complete your onboarding paperwork
Fill out an online onboarding survey that collects information on your medical history, medications, and previous weight loss attempts so your clinical team can get to know you and personalize a weight loss plan for you. 
Step 3: Meet with your FORM Board Certified Doctor
You will meet your FORM doctor during your virtual visit to discuss your personalized weight loss plan, which may include prescription medications like Saxenda, if appropriate. Your Saxenda prescription will be sent to your preferred pharmacy, local or online.
Step 4: Meet with your FORM Registered Dietitian
Together, you will set nutrition and exercise goals. Saxenda works best when paired with lifestyle changes!
How much does Saxenda cost?
The list price for a 30-day supply of Saxenda is $1,349 (as of September 2023). Many patients won't pay the full list price. Your actual price will depend on a number of factors, including your health insurance provider and the insurance coverage you have. If you don't have health insurance, you may have to pay the full list price.
You may have heard about the Saxenda savings card, but it is no longer available to new enrollees. You can check with both local and online pharmacies to see if they offer any discounts. There is currently no generic version of Saxenda available.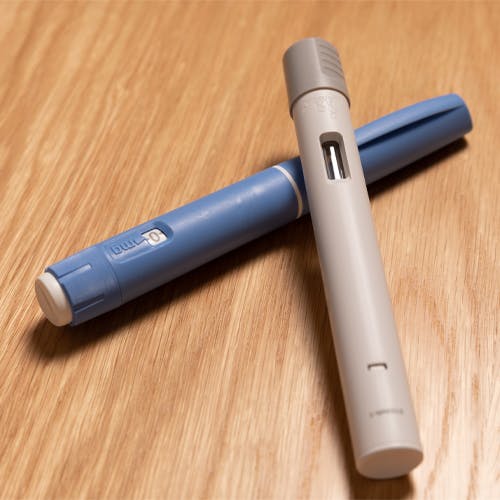 Saxenda side effects
Like other GLP-1 medications, the most common side effects of Saxenda are nausea, vomiting, diarrhea, constipation, injection site reaction, headache, fatigue, dizziness, stomach pain, and change in the enzyme lipase levels in your blood. If you miss more than three doses of your medication, you should communicate with your provider to determine if you should restart the medication at a lower dose, which may decrease the likelihood of side effects. Your doctor will start you at a lower dose and increase the dose every week until the full 3 mg dose is achieved at week five. The slow increase in the dose helps your body adjust to the medication and decreases the likelihood of side effects. 
Other serious side effects may include gallbladder problems such as gallstones, increased heart rate, kidney problems, allergic reaction, or depression. Kidney problems may result from dehydration due to nausea, vomiting, and diarrhea. Drinking plenty of fluid will reduce dehydration and prevent kidney problems. 
Saxenda (Liraglutide) FAQs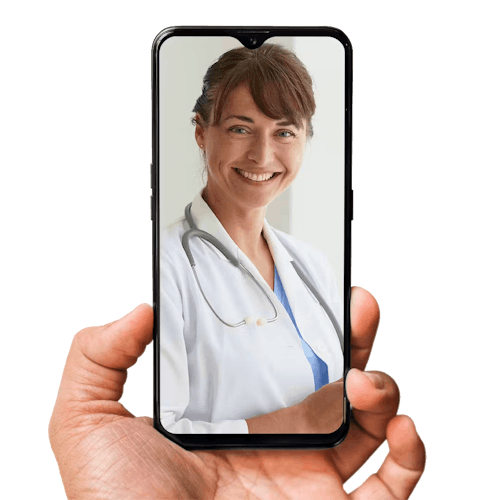 Try FORM today
Get started to see how your FORM care team will create a personalized plan for you that may include a prescription for weight loss medications, if appropriate. We want to help you be successful in achieving your weight loss goals. If you decide that FORM isn't right for you after 30 days, we'll refund your monthly program fee.