Zepbound Weight Loss at FORM
Medication can help you on your health journey. FORM doctors utilize their expertise in weight management combined with a careful consideration of your health history, needs, and insurance coverage to prescribe medication, if appropriate.
What is Zepbound?
Zepbound™, which contains the active ingredient tizepatide, is a once-weekly injectable medication produced by Lilly and approved by the FDA to treat obesity. Zepbound is the newest addition in its category of weight loss medications although it contains the same active ingredient as Mounjaro®, a medication that is FDA-approved for the treatment of type 2 diabetes and is sometimes prescribed off-label for weight loss. Tirzepatide is a single molecule that has the ability to mimic two naturally occurring hormones in the body that help to lower blood sugar: Glucose-dependent insulinotropic polypeptide (GIP) and glucagon-like peptide-1 (GLP-1).
How does Zepbound work?
Zepbound affects both the GIP and GLP-1 hormones found in the appetite center of the brain by decreasing cravings which helps to reduce food intake. GLP-1 also slows the process of stomach emptying, resulting in an earlier and prolonged sense of fullness. GIP also affects fat reserves in multiple ways including enhancing functionality and insulin sensitivity which contributes to weight loss. The remarkable weight loss impact of Zepbound can be attributed to its unique ability to simultaneously target the GIP and GLP-1 receptors, offering a dual-action approach.

A recent study looked at the weight loss of patients with obesity taking tirzepatide, the active ingredient in Zepbound. Patients lost at least 5% of their body weight after 3 months with a combination of Zepound and intensive lifestyle changes. When these individuals took Zepbound for up to a year and a half, they lost an average of 26.6% of their body weight.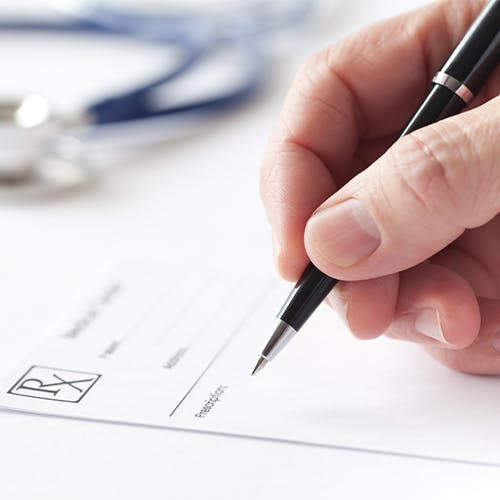 When would a FORM doctor prescribe Zepbound?
Zepbound may be prescribed if you have a BMI of 30 or higher or 27 or higher with certain weight-related conditions, and you have not been successful in losing weight or maintaining weight loss with lifestyle changes alone. During a telehealth appointment, your FORM doctor will carefully look at your medical history, the medicines you're taking, and lab results to see if FDA-approved medications like Zepbound are right for you. At FORM, weight loss medications are used in combination with a personalized weight loss plan that addresses nutrition, physical activity, and mindset shifts. It's this combination of medication and lifestyle change that has been proven to result in significant and sustained weight loss.
Zepbound can be prescribed by a FORM physician through telehealth, if appropriate.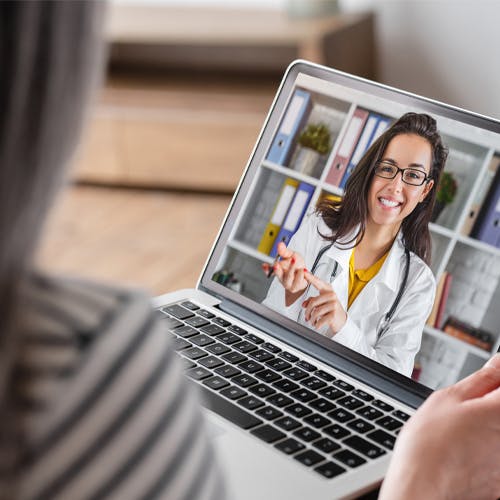 Who qualifies for Zepbound?
You may qualify for Zepbound if you have a BMI of 30 or higher or 27 or higher with certain weight-related conditions.
Please note that even if you meet BMI requirements, Zepbound may still not be appropriate for you. Your medical history, current medications, and insurance benefits will be taken into consideration during a discussion with your FORM doctor prior to receiving a prescription.  
Zepbound is an FDA-approved medication for weight loss that can be prescribed by your FORM doctor. It works by reducing hunger and cravings and it also enhances insulin sensitivity, helping people lose weight.
How to get a Zepbound prescription online
4 steps to determining if Zepbound is right for you
Step 1: Take the FORM eligibility quiz 
Our simple, 5 minute quiz helps determine if you meet the criteria for our medical weight loss program, and whether your insurance will cover FORM program costs. Once you qualify, sign-up on the FORM website and download our app. 
Step 2: Complete your onboarding paperwork
Fill out an online onboarding survey that collects information on your medical history, medications, and previous weight loss attempts so your clinical team can get to know you and personalize a weight loss plan for you. 
Step 3: Meet with your FORM Board Certified Doctor
You will meet your FORM doctor during your first virtual visit to discuss your personalized weight loss plan, which may include prescription medications like Zepbound, if appropriate. Your Zepbound prescription will be sent to your preferred pharmacy, whether local or online. You'll meet with your Doctor regularly and can always reach them via messaging so they can monitor for any side effects, make any adjustments needed, and provide support throughout your FORM journey.
Zepbound Side Effects
Although Zepbound offers numerous advantages, like any medication it can have potential side effects. Much like GLP-1 receptor agonists such as WegovyⓇ, the primary side effects of tirzepatide are gastrointestinal symptoms, including:
Nausea 
Vomiting 
Diarrhea 
Constipation 
Heartburn 
Abdominal pain 
Headaches, dizziness, and an increase in heart rate can occur as well, though less commonly. Gallbladder disease is another potential side effect, and other rare side effects have also been described.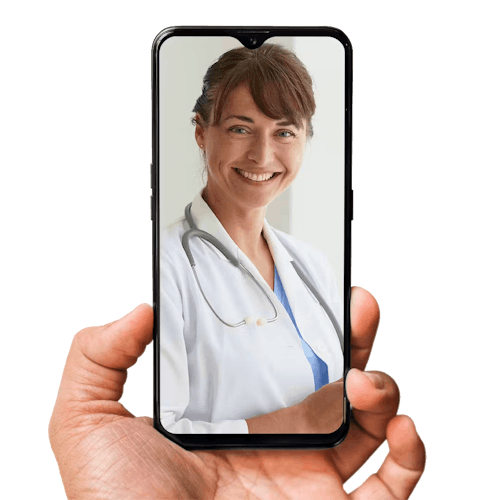 Try FORM today
Get started to see how your FORM care team will create a personalized plan for you that may include a prescription for weight loss medications, if appropriate. We want to help you be successful in achieving your weight loss goals. If you decide that FORM isn't right for you after 30 days, we'll refund your monthly program fee.
Zepbound™ and its delivery device base are registered trademarks owned or licensed by Eli Lilly and Company, its subsidiaries, or affiliates.