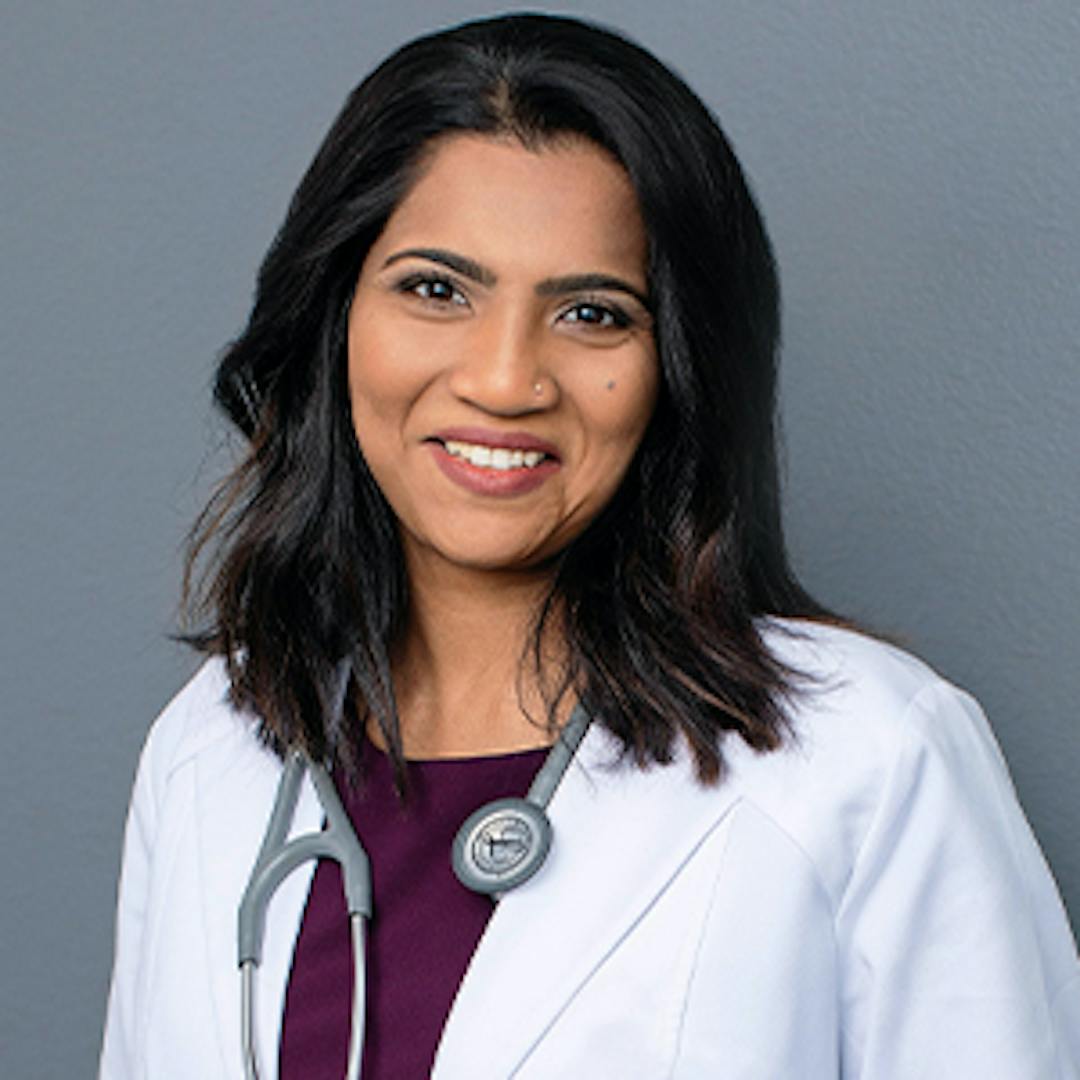 Dr. Sharelene Selvaratnam, MD
Diplomate of the American Board of Obesity Medicine
Dr. Sharlene Selvaratnam is a family medicine physician, obesity medicine and lifestyle medicine specialist who is dedicated to helping her patients achieve their weight goals by integrating both medical advancements as well as personal lifestyle changes.
She completed her undergraduate education in Malaysia. She started her first phase of medical education at the International Medical University in Malaysia and graduated with a medical degree from the University of Western Ontario,Canada.
Dr. Sharlene completed her internship and residency training in Family Medicine as Chief Resident at the University of Massachusetts in Worcester, Ma. 
After residency she practiced as a family medicine physician and team medical director at a federally qualified health center for the underserved and a designated refugee site in Lynn, MA for five years.
Over her 10 years of practicing family medicine, Dr. Sharlene found that many patients were being treated for chronic medical problems versus working on preventing or improving their health.
In 2016, Dr.Sharlene moved to Dallas, Texas and started her own practice focused on obesity medicine. In 2020, she also joined FORM™ where she practices obesity medicine nationally via telemedicine.
Dr. Selvaratnam is board certified in Family Medicine and a Diplomate of the American Board of Obesity and American Board of Lifestyle Medicine.
Dr. Selvaratnam lives in Texas with her family. She enjoys spending time with her children.

More about Dr. Selvaratnam
What do you love most about your job?
If the plan we started with for you isn't working, it's ok we try something else. We will keep trying until we reach your goals. Nothing gives me more joy in medicine  than seeing my patients succeed. Giving up is not an option.
How do you go about making your treatment plans for FORM patients?
This is my favorite part of practicing medicine. I try to understand who my patients are. What are their goals and what is important to them. We then work together to understand what their causes for struggling to maintain a healthy weight could be. I then work collaboratively with patients to incorporate lifestyle changes with sometimes pharmacological treatment options to help them reach their goals
Why do you love working with FORM patients?
At FORM we have a very dynamic team who are passionate to help patients reach their health goals.
Family Medicine
Obesity Medicine
Lifestyle Medicine
Undergraduate: Prime College, Malaysia
Medical School Phase 1: International Medical University, Malaysia
Medical School: University of Western Ontario, Faculty of Medicine, Canada
Internship/Residency: Worcester Family Medicine Residency, University of Massachusetts, MA
Fellowship: Hahenmann Family Health Centre, University of Massachusetts, MA

American Board of Family Medicine
American Board of Obesity Medicine
American Board of Lifestyle Medicine