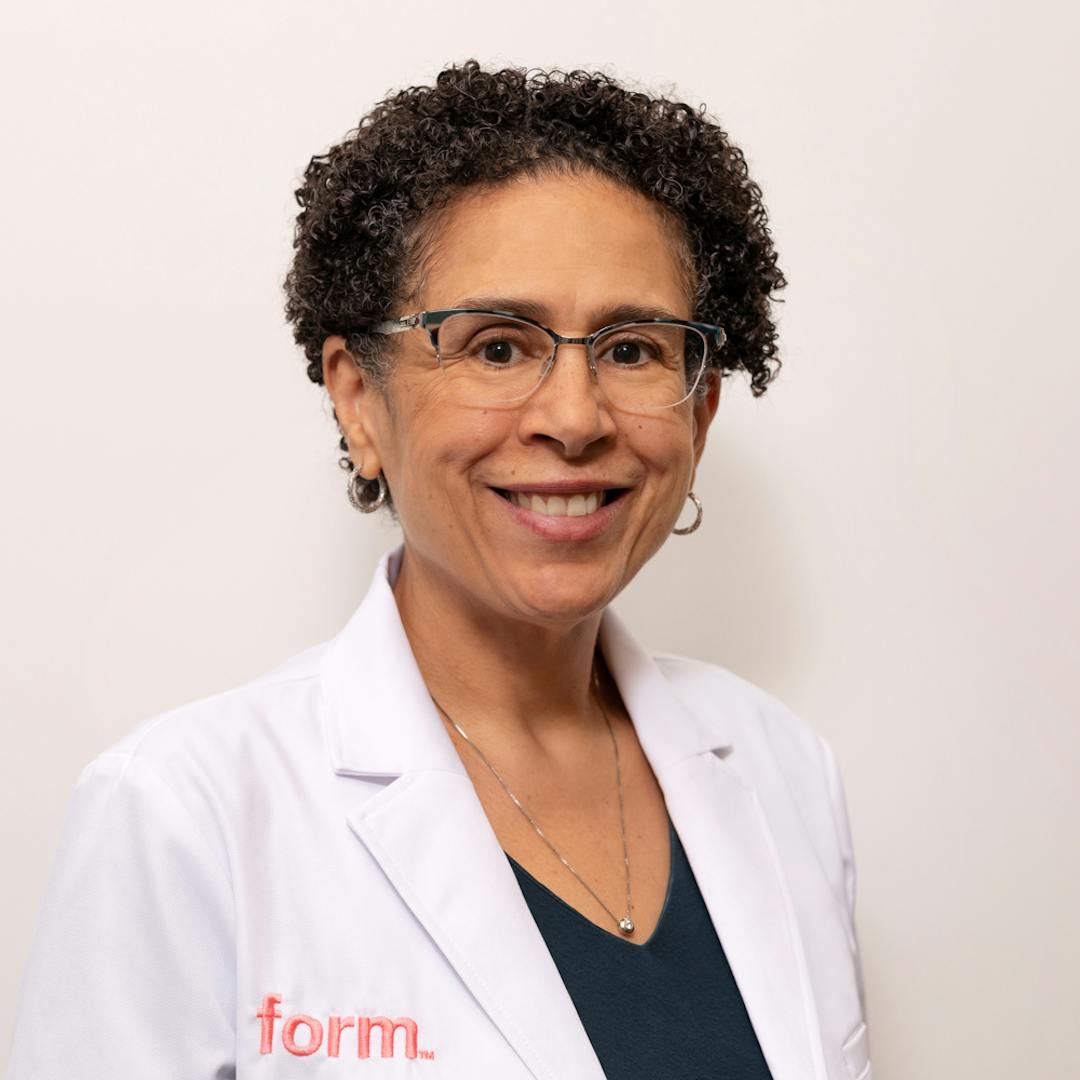 Dr. Maria Maldonado, MD
FACP, Diplomate of the American Board of Obesity Medicine
Dr. Maria Maldonado is an internist and obesity medicine specialist who is passionate about helping her patients achieve their health and wellness goals. She initially became interested in pursuing a career in obesity medicine after navigating her own health and wellness journey.  
Dr. Maldonado attended City College of New York for her undergraduate education, and after graduation she completed medical school at Albert Einstein College of Medicine.  Dr. Maldonado completed her internship and residency training in Internal Medicine, at New York- Presbyterian Hospital at Weill Cornell Medical Center.  After completing her training, she committed to a career in medical education, serving in various roles such as Program Director of the Internal Medicine Residency Program at Stamford Hospital in Connecticut. In 2016, she joined the Mount Sinai Health System where she had a busy primary care practice, and was Faculty Advisor and Director of Education for Cross Cultural and Patient Centered Communication at the Icahn School of Medicine at Mount Sinai, where she remains as Adjunct Associate Professor of Medicine. She is presently a medical director at Reside Health, a company devoted to delivering primary care in the way that patients and physicians desire. There and at FORM™, she is passionate about helping her patients transform their relationship with themselves through better understanding their struggles with weight.
Dr. Maldonado is board certified in Internal Medicine, and a diplomate of the American Board of Obesity Medicine. She is a fellow of the American College of Physicians, an educator at the Institute for Medical Education at the Icahn School of Medicine at Mount Sinai, and a member of the Alliance for Academic Internal Medicine and the Obesity Medical Association. 
Dr. Maldonado lives in Yonkers, NY, a suburb of New York City. She enjoys hiking, biking and riding her Peloton, broadway shows, and she is a published author of medical narrative.  She is working on a memoir about her own experiences with her weight loss journey.

More about Dr. Maldonado
What do you love most about your job?
I love the opportunity to build a close relationship with my patients, and learning about the path that brought my patients to FORM. I am grateful for the opportunity to draw the connection between the successes they've created in other areas of their lives and how those strengths and skills they have can be brought to bear in this area. 
How do you go about making your treatment plans for FORM patients?
I use my skills as a health and wellness coach to learn about the successes and challenges that my patients have experienced as well as discovering what they most want for their health. I discuss the pillars of weight loss which include nutrition, physical activity, sleep and stress mitigation, and perhaps, weight loss medication depending on the needs and medical history of my patients.  Patients and I develop the treatment plan together because in the end, it must be a plan that is sustainable - a way of life that our patients can see living long-term.  Oftentimes, patients know exactly what they need to do to lose weight - we unlock that motivation together.
Why do you love working with FORM patients?
I love and I am inspired by my patients accomplishments not only in the weight loss arena, but in other areas of their lives as they gain confidence in their ability to achieve exactly what they hoped to. 
Internal Medicine
Obesity Medicine
Undergraduate: City College of New York
Medical School: Albert Einstein College of Medicine
Internship/Residency: Primary Care, Internal Medicine, New York-Presbyterian Hospital/Cornell Medical Center

American Board of Internal Medicine
American Board of Obesity Medicine
Wellcoaches, School of Coaching, Health & Wellbeing Coach
Alliance for Academic Internal Medicine (AAIM) Diversity Award, October 2015
Association of Program Directors of Internal Medicine (APDIM) Member Spotlight Series: 2014 Leader in Diversity in Residency Education
Attending of the Year 2012-2013.  Department of Medicine, Stamford Hospital.
"Fashion from the Heart" Award given by The Stamford Hospital and the Fairfield County Chapter of the Links, Inc. on March 2010 in recognition of commitment to closing healthcare disparities.

To hear more about Dr. Maldonado's weight loss journey, here is a link to a podcast where she was interviewed by a weight loss specialist:
https://decodingobesity.com/ep28/