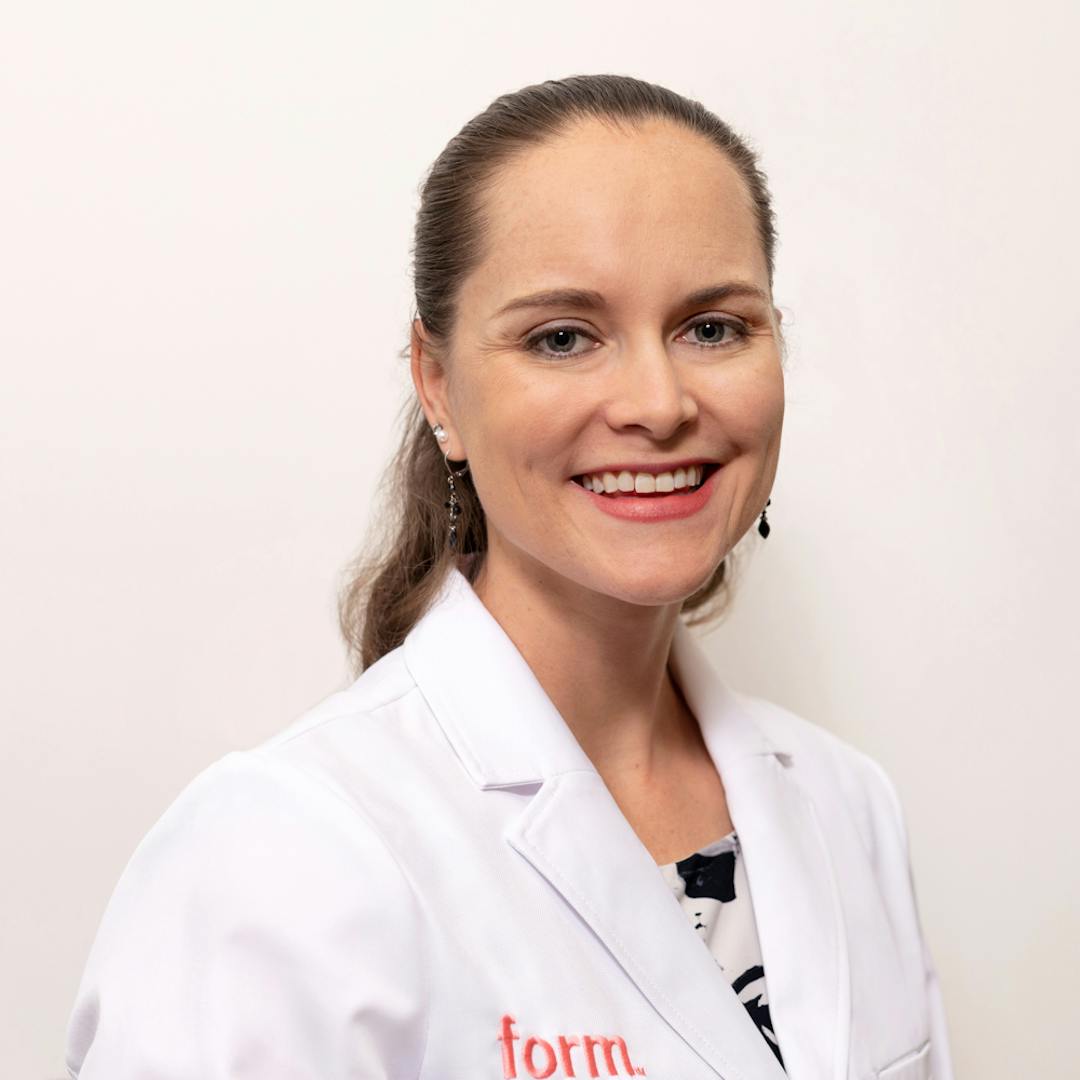 Dr. Lauren Lemieux, MD
FACP, Diplomate of the American Board of Obesity Medicine
Dr. Lauren Lemieux, MD is an internist and obesity medicine specialist who is passionate about helping her patients achieve their health goals. She initially became interested in pursuing a career in medicine when she saw firsthand how dietary and lifestyle changes could improve her own health and she wanted to help others do the same.  
She attended Bowdoin College in Maine for her undergraduate education, and after graduation she completed the Institute for Integrative Nutrition's health coaching program. She then attended medical school at the University of California, Irvine, School of Medicine where she received Junior AOA and Gold Humanism Honor Society awards and graduated as class valedictorian. 
Dr. Lemieux completed her internship and residency training in Internal Medicine and fellowship in Clinical Nutrition at the University of California, Los Angeles. She continued to practice medicine at UCLA in the division of Clinical Nutrition where she was promoted to Assistant Clinical Professor of Medicine. After moving to Northern California with her family, Dr. Lemieux joined FORM™ where she practices obesity medicine entirely via telemedicine. Dr. Lemieux is board certified in Internal Medicine, Obesity Medicine, and as a Physician Nutrition Specialist. She is also a fellow of the American College of Physicians.
Dr. Lemieux lives in California with family and enjoys playing the drums in her spare time.
More about Dr. Lemieux
What do you love most about your job?
What I love most about my job is the connections I make with my patients. To really understand how to help a patient reach their health goals, you have to get to know them and tailor your recommendations based on their unique lifestyle and needs. I also find it extremely rewarding to help my patients reverse many of their other medical problems, such as high blood pressure or diabetes, through weight loss and healthy lifestyle changes.
How do you go about making your treatment plans for FORM patients?
Coming up with treatment plans is one of my favorite parts of my work. In a way it's like solving a puzzle, and it is different for every patient I see. I first start by trying to learn more about my patient and identify the factors that may be affecting his/her weight. For example, I want to learn about nutrition, physical activity, stress and sleep habits, and depending on what we discuss we may not cover everything in just one visit!  I also review their medical history to see how their weight is affecting other aspects of their health and the medications they are currently taking to see if any of those may be affecting weight. I believe in a collaborative approach to identify specific goals and strategies to achieve them. For all patients, nutrition and physical activity are important foundational components of their plan, but the specific details are unique to each person. Furthermore, they are not the only lifestyle factors we address. I will also consider whether a person is a candidate for pharmacotherapy for weight loss and what medication may be most effective. Treatment plans are also meant to evolve, and I reflect carefully on whether the plan is effective or needs to be modified at each visit.
Why do you love working with FORM patients?
I consider it a privilege to be part of my patient's health care team. FORM patients are a highly motivated group of individuals who inspire me everyday as they pursue their health goals.  I love the experience of getting to know my patients, collaborating with them to overcome obstacles, and celebrating their successes!
Bariatric/Obesity Medicine
Clinical Nutrition
Internal Medicine
Undergraduate: Bowdoin College
Medical School: University of California, Irvine, School of Medicine
Internship/Residency: Internal Medicine, University of California, Los Angeles
Fellowship: Clinical Nutrition, University of California, Los Angeles
Internal Medicine
Obesity Medicine
Physician Nutrition Specialist
Gold Humanism Honor Society (2014) 
Junior Alpha Omega Alpha (2014)
Outstanding Graduating Student Award, UC Irvine School of Medicine (2015)
Outstanding Graduating Student Performance in Medicine Award, UC Irvine School of Medicine (2015)
UCLA Commendation for Excellence in Medical Student Teaching by the Third Year Inpatient Medicine Clerkship (2015-2016 and 2016-2017)
Bateman JR, Larschan E, D'Souza R, Marshall LS, Dempsey KE, Johnson JE, et al. A Genome wide screen identifies genes that affect somatic homolog pairing in Drosophila. G3: Genes, Genomes, Genetics. 2012 Jul; 2(7):731-740.
Marshall LS, Simon J, Wood T, Peng M, Owen R, Feldman GS, Zaragoza MV. Deletion Xq27.3q28 in female patient with global developmental delays and skewed X-inactivation. BMC Med Genet. 2013 May; 14(1):49. 
Marshall LS, Tong W, Chaitali NS. Protein-losing enteropathy and lytic bone lesions in an HIV-positive male. AMSRJ. 2015 May; 1(2): 81-87.
Marshall LS, Kerbel RB. Legionellosis in an Immunosuppressed Patient. Proceedings of UCLA Healthcare. 2016 March; 20.
Lemieux LM, Surampudi V. Severe vitamin A deficiency after biliopancreatic diversion. Curr Dev Nutr. 2019; 3(1). [Abstract]
Lemieux LM, Surampudi V. Severe vitamin A deficiency after biliopancreatic diversion. J Investig Med High Impact Case Rep. 2019;7. 
Lemieux, LM & Li, Z. "Chapter 18: Susceptibility to Common Age-Related Chronic Diseases." Nutritional Oncology: Nutrition in Cancer Prevention, Treatment, and Survivorship, Nutritional Oncology: Nutrition in Cancer Prevention, Treatment, and Survivorship, edited by David Heber, Zhaoping Li & Vay Liang Go, CRC Press, 2022, pp. 403-410.