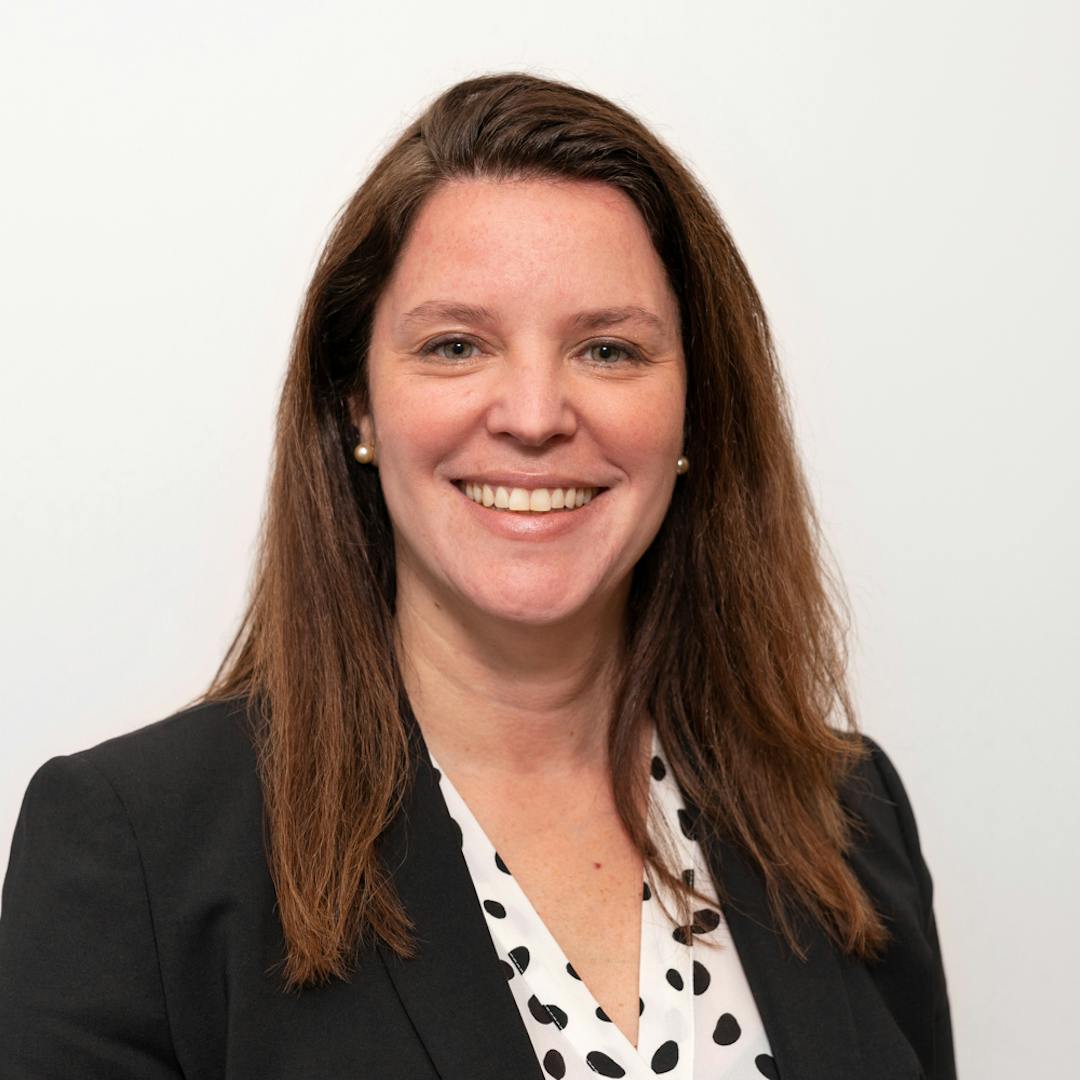 Dr. Florencia Halperin, MD
Dr. Halperin is Chief Medical Officer at Form Health and an endocrinologist who completed her training at Harvard Medical School. She is dedicated to helping her patients reach their weight loss goals and improve their metabolic heath. Dr. Halperin completed her undergraduate education at Harvard University in Cambridge, Massachusetts. After graduating cum laude she continued her medical school education at Harvard Medical School in Boston, Massachusetts. She later returned to Harvard Medical School to obtain a Masters of Medical Sciences. Dr. Halperin completed her internship and residency training in Internal Medicine at Brigham and Women's Hospital (BWH). Afterwards, she completed a Clinical Fellowship in Endocrinology at BWH and went on to complete a Postdoctoral Fellow at Joslin Diabetes Center all located in Boston.

Dr. Halperin continued to practice medicine at BWH and was appointed the Medical Director of the Program for Weight Management in 2009. In 2013, she became Chief of Endocrinology at Brigham and Women's Faulkner Hospital in Boston, MA.  At that time, she also founded and served as Co-Director of the BWH Center for Weight Management and Metabolic Surgery. In 2019, Dr. Halperin accepted the position of Chief Medical Officer at Form Health, where she is able to deliver high quality medical care via telehealth to people living with obesity. 

Dr. Halperin is board certified in endocrinology and a member of many professional  associations including the American Medical Association, Endocrine Society, American Diabetes Association, and The Obesity Society. She is a recipient of numerous awards that highlight her dedication to patient care including the Castle Connolly America's Top Doctors and the Schwartz Center Award for Compassionate Care. Dr. Halperin lives in the Boston suburbs with her husband and 3 kids. In her free time she enjoys traveling with her family, cooking, reading and spending time with her kids outdoors.
More about Dr. Halperin
What do you love most about your job?
I want patients to know that I view obesity/overweight not as someone's fault, but a complex combination of biology and environment. It is important to me that my patients are treated with respect and without shame or judgment.
How do you go about making your treatment plans for Form Health patients?
The most important thing to me when building a treatment plan for my patients is that I take my time to understand them as an individual. This includes evaluating their entire medical history, understanding their history with weight, what they've tried in the past to lose weight, and what their current lifestyle is like. Not only do I want to know about their current nutrition and activity habits, but I also need to learn about their daily schedule, home life, relationship with food and personal goals. When I take the time to learn all of these things, I am able to build a treatment plan with my patients that meets them where they are in life and leads to results that can be sustained.
Why do you love working with Form Health patients?
 I am grateful for the close relationships I am able to build with my patients through telehealth and the frequency of visits at Form Health. This extra time allows me the opportunity to get to know them, and celebrate their non scale victories, such as joining an exercise class for the first time ever, and also spend the time working through a setback together. My patients are never alone on their weight loss journey.
Endocrinology
Weight Management

Undergraduate: Harvard University
Medical School: Harvard Medical School
Internship/Residency: Internal Medicine, Brigham and Women's Hospital, Boston, MA
Fellowship: Endocrinology, Brigham and Women's Hospital, Boston, MA

American Board of Internal Medicine - Internal Medicine
American Board of Internal Medicine – Endocrinology
Harvard College Award for Academic Achievement of High Distinction
Howell's Prize for Best Thesis in Biological Anthropology- Harvard University
National Science Foundation Undergraduate Research Grant- Harvard University
Martin P. Solomon Award- Brigham and Women's Hospital
Best Group Research - Presentation, 5th Annual Sherman M. Holvey Forum in Diabetes - Endocrine Fellows Foundation
Department of Medicine Fellowship Teaching Award: Endocrinology -Brigham and Women's Hospital
Harvard Medical School Excellence in Teaching Award
Winner, Trainee Poster Competition. Category: Translational- Endocrine Society
Faculty Development Award- Brigham and Women's Hospital
Women's Leadership Program -Brigham and Women's Hospital
Brigham Leadership Program- Brigham and Women's Hospital and Harvard Business School
Boston Magazine's Top Docs  - Endocrinology (2017,2018, 2019, 2020)
Castle Connolly America's Top Doctors – Endocrinology-  (2017,2018, 2019, 2020)
Schwartz Center Award for Compassionate Carey