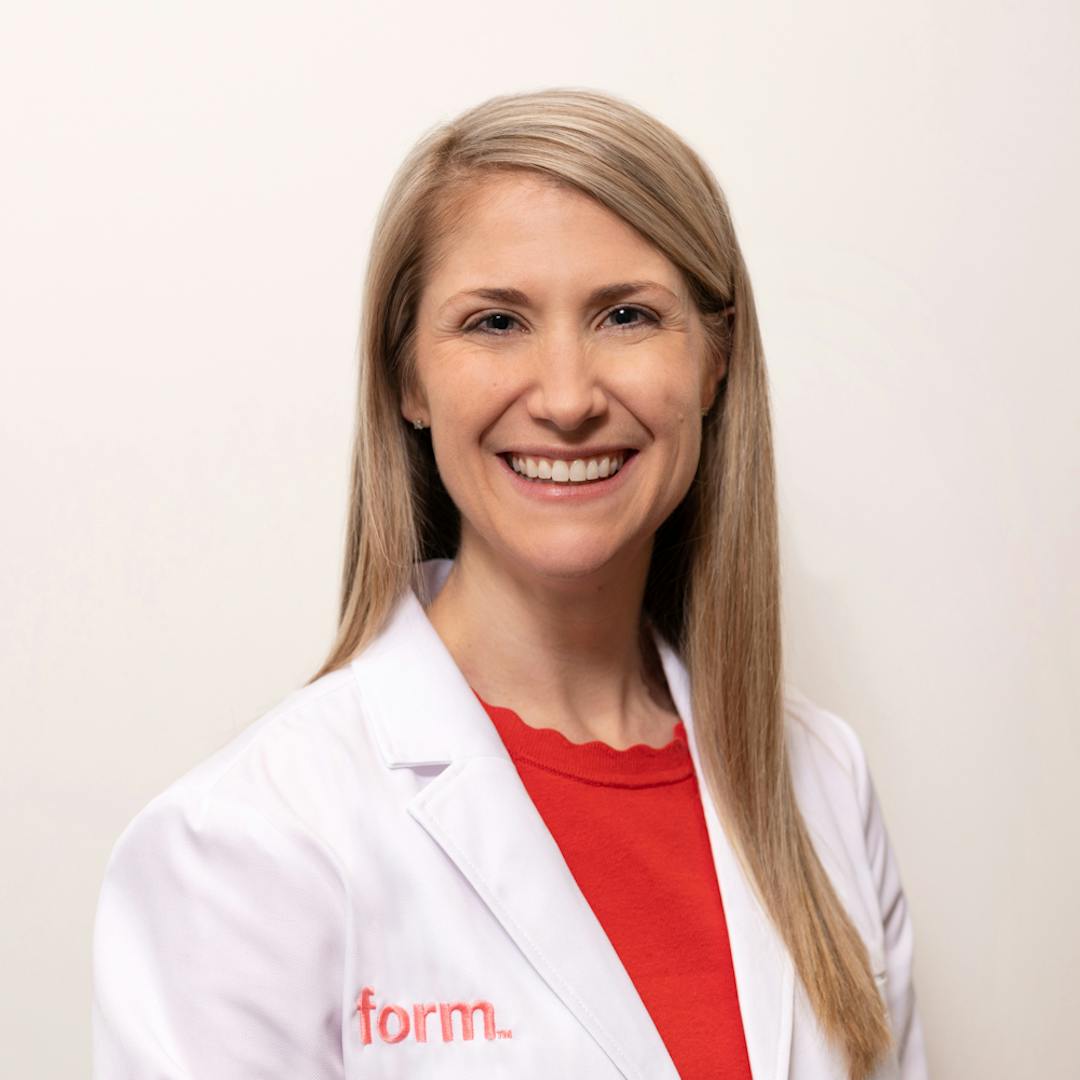 Brooke Marsico, PA-C
Brooke Marsico has been a physician assistant since 2011 and has practiced in the area of Obesity Medicine since 2016. She first got interested in helping people manage their weight and chronic conditions while in PA school at Midwestern University in Downers Grove, Illinois and wrote her Master's capstone research project on "Lifestyle Interventions in the Management of Type 2 Diabetes". After graduation, Brooke started her career in general medicine and had the opportunity a few years later to transition to practicing Obesity Medicine at Northwestern Memorial Hospital in Chicago, Illinois. After starting a family, she moved back to her home state of Ohio and continued her practice in Obesity Medicine working with patients of the Bariatric and Metabolic Institute at Cleveland Clinic. She joined FORM™ in March of 2022 where she treats patients entirely through telemedicine. 
Brooke is passionate about helping patients living with obesity achieve meaningful weight loss and improve their health. She practices shared decision-making with her patients to develop a treatment plan that is individualized to them. Her practice focuses on behavioral and pharmacological intervention, however, she is experienced working with patients who have a history of bariatric surgery as well.
Brooke lives in Northeast Ohio. She loves to spend time outside with her family, watch sports, and go hiking. Going to every National Park in the US is a long-term goal.
More about Brooke
What do you love most about your job?
I want patients to know that we are a team when it comes to helping them manage their weight. There is no one-size-fits-all approach to weight management, so I believe working together to come up with a treatment that will work with their lifestyle is important to their success.
How do you go about making your treatment plans for FORM patients?
I think it's important to really get to know my patient. I take a thorough weight and health history to understand their journey. It's so helpful to know what has worked and what hasn't worked in the past so we can use that information to come up with a treatment plan. I also want to know about their job and family demands, schedule, extracurricular activities, likes and dislikes so that we can individualize the treatment plan to be something that will work for them long-term.
Why do you love working with FORM patients?
I love helping FORM patients improve their quality of life. It's not just about losing weight. It's about feeling less pain with movement and enjoying a walk outside again; feeling more confident standing in front of a room of people at work or in a bathing suit while on vacation; or going to the park to run around with their grandchild. These are the reasons I love what I do and I hope I can always help patients find better health and improved quality of life.
Undergraduate: Miami University; Oxford, Ohio
Graduate School: Midwestern University; Downers Grove, Illinois
National Commission on Certification of Physician Assistants (NCCPA)
ACSM Personal Trainer Certification
Northwestern Memorial Hospital Partner in Care Award May, 2018