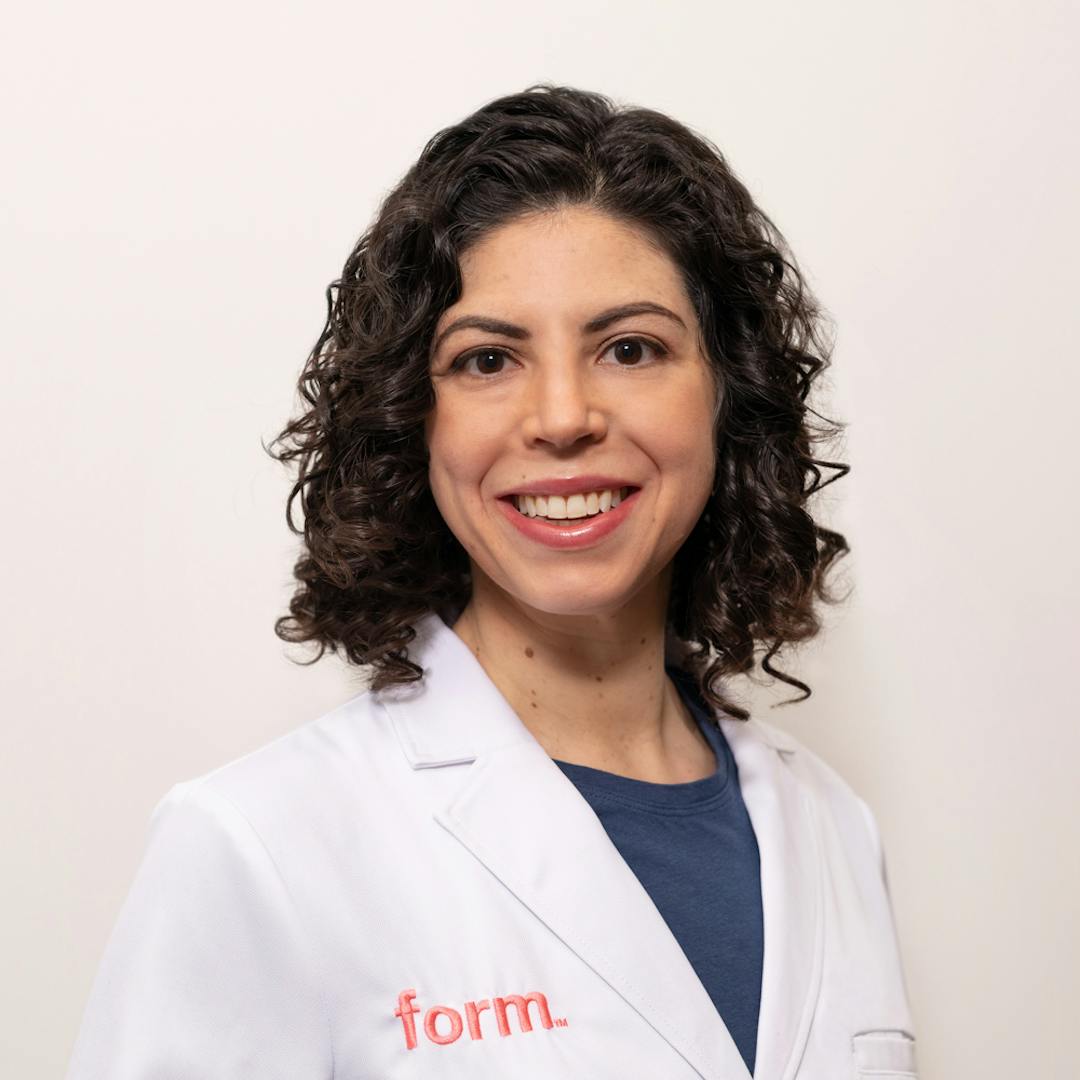 Dr. Beth Marshall-Bergman, DO
Diplomate of the American Board of Obesity Medicine 
Dr. Marshall-Bergman is an internal medicine and obesity medical specialist. She began her career as a primary care physician practicing both in the clinic and in the hospital. It didn't take her long to realize that obesity was at the core of so many of her patients' chronic medical conditions. To provide better, more comprehensive care for her patients, she pursued specialty training and certification in obesity medicine and incorporated obesity treatment into her primary care practice. She joined FORM™ in 2022 to practice obesity medicine full time. 
Dr. Marshall-Bergman earned a BA in Biology with Honors from Grinnell College in Grinnell, Iowa and her medical degree from Midwestern University, Chicago College of Osteopathic Medicine in Downers Grove, Illinois where she was a member of Sigma Sigma Phi, The Osteopathic Honors Service Fraternity. She completed her clinical training in Internal Medicine at The University of Illinois at Chicago. Dr. Marshall is board certified in Internal Medicine and is a Diplomate of the American Board Of Obesity Medicine (ABOM). She currently serves as an active member of the ABOM test item writing committee. She has a particular interest in behavioral modification and mindfulness in relation to obesity treatment and wellness.
Dr. Marshall-Bergman lives in the Chicago area with her family. When she's not practicing medicine, she enjoys quilting and crafting, walking, and fighting her children for control of the radio station. She has never successfully kept a houseplant alive. 
More about Dr. Marshall-Bergman
What do you love most about your job?
I want my patients to know that the care I provide stems from a desire to FORM meaningful relationships with them and improve their lives. I believe that successful weight management involves focusing on more than weight and I practice collaboratively to identify and implement small, sustainable changes that help my patients achieve long term success.
How do you go about making your treatment plans for FORM patients?
I create my treatment plans with patients by taking the time to get to know them as individuals. Step one is always information gathering. On our first visit, we discuss family life, work, schedule, stressors, sleep, physical activity, diet, how their weight is impacting their overall health and if they have any weight related medical comorbidities like diabetes or high blood pressure. We also discuss what's worked for them in the past and what hasn't. Next, we work as a team to develop an individualized plan. We know that making small, incremental changes is what works best long term. So, together, we brainstorm a plan together. At each subsequent visit, we review what's working well and what isn't and decide what to continue and what requires adjustment. Along the way, we celebrate each success – no matter how big or small! Weight loss is a process and the treatment plan naturally changes over time.
Why do you love working with FORM patients?
By the time patients see me at FORM, they have usually attempted multiple eating plans, medications, and/or surgeries and are often discouraged and frustrated. I love working with FORM patients to help them meet goals that they thought were unattainable and to rediscover joy in their lives and their weight loss journeys.
Internal Medicine
Obesity Medicine
Undergraduate: Grinnell College; Grinnell, Iowa
Medical School: Midwestern University, Chicago College of Osteopathic Medicine; Downers Grove, Illinois 
Internship/Residency: The University of Illinois at Chicago; Chicago, Illinois 
American Board of Internal Medicine
American Board of Obesity Medicine
Resident of the Year • University of Illinois at Chicago Student Run Free Clinic (2012)
AMWA Glasgow-Rubin Academic Achievement Award (2011)
Member • Sigma Sigma Phi, Osteopathic Honors Service Fraternity